Applying a gender lens to AfCFTA Protocol on Women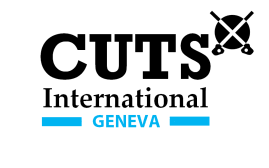 Report of a session organised by United Nations Economic Commission for Africa (UNECA), African Continental Free Trade Area Secretariat (AfCFTA Secretariat) on September 28, 2022, as part of the WTO Public Forum 2022: Towards a sustainable and inclusive recovery.
This session discussed the approach to the AfCFTA protocol on women. It assessed the effectiveness of relevant provisions in existing trade agreements, and identified possible gaps in the lead up to the adoption of the protocol to support Africa's sustainable and inclusive recovery. Given women's predominance as entrepreneurs and traders, the expected benefits of increased intra-African trade pursued by the AfCFTA will only be possible with women's full participation. The landmark decision to include an AfCFTA Protocol on Women and Youth in Trade presents an opportunity to further apply a gender lens, in line with existing approaches to gender mainstreaming in the AfCFTA to ensure gains are widely distributed.