Dance of the lions and dragons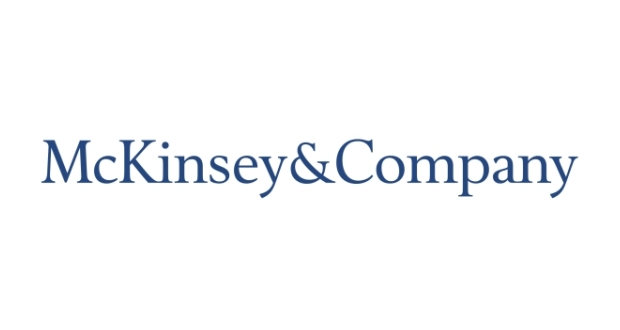 How are Africa and China engaging, and how will the partnership evolve?
Field interviews with more than 1,000 Chinese companies provide new insights into Africa–China business relationships.
High Representative/Vice-President Federica Mogherini to visit Horn of Africa

High Representative/Vice-President Federica Mogherini is travelling tomorrow on a landmark visit to countries in the Horn of Africa region from 9 to 13 February.
Federica Mogherini will begin her visit in Addis Ababa, Ethiopia where the African Union Summit is taking place and she will meet several Heads of State or Government in the margins. In Ethiopia she is due to meet President Shale Work Zwede and Prime Minister Dr Abiy Ahmed, among other members of the Government, to discuss further strengthening the EU-Ethiopia partnership. The High Representative/Vice-President will also visit EU funded projects supporting the International Organisation for Migration together with Director General Antonio Vitorino.
Continuing her visit in the Horn of Africa, Federica Mogherini will visit Kenya, where she is due to meet President Kenyatta and members of the Kenyan government. In Kenya, she will also launch a cross border programme, meet with representatives from the UN Habitat and UNEP, youth and civil society groups as well as inaugurating the new EU Delegation offices in Nairobi.
She will conclude her visit by travelling to Djibouti to meet President Ismail Omar Guelleh and other members of Government, as well as visiting Member States' military bases operating the EU's ATALANTA maritime security mission. Press points during the mission will be made available on EbS.
Crisis Group - The Week of 1 – 8 February 2019

The Week of 1 – 8 February 2019
ON OUR RADAR
Six conflict trends as seen by Crisis Group analysts

➤ Libya: The Libyan National Army (LNA), commanded by Khalifa Haftar, claimed it seized control of the big Al-Sharara oil field in Libya's south west, but local anti-Haftar forces continue attacks to dislodge it. Crisis Group expert Claudia Gazzini says the LNA's action risks provoking more widespread violent responses from anti-Haftar armed groups in western Libya and other non-Arab tribes in the south.
➤ Chad: French fighter jets on Sunday began a series of strikes on a convoy of armed rebels crossing from Libya into northern Chad. Crisis Group expert Richard Moncrieff says that while the rebel groups may have left Libya under pressure from General Haftar, they are unlikely to have launched this incursion without a plan for a sustained campaign in Chad.
➤ Afghanistan: A conference in Moscow on Tuesday brought together Taliban representatives and power-brokers from across the country. Crisis Group expert Borhan Osman says the Moscow meeting upsets the Afghan government by excluding it and giving the Taliban a high-profile platform, but it may have wedged open opportunities for more broadly representative intra-Afghan dialogue than has occurred to date.
➤ Central African Republic: The government and fourteen armed groups on Tuesday reached a peace agreement following talks in Sudan. Crisis Group expert Richard Moncrieff says many welcome the agreement, the eighth of its kind since the outbreak of conflict in 2012, but the challenge now is to avoid past pitfalls by ensuring implementation on the ground.
➤ Venezuela: A deadline set by the EU for President Maduro to announce elections expired on Sunday, prompting most European states to join the U.S.-led coalition that has recognised opposition leader Juan Guaidó as interim president. Crisis Group expert Phil Gunson says if their combined pressure fails to dislodge Maduro from power soon, the EU's recently announced international contact group could yet play a role in ensuring an orderly and negotiated transition.
➤ African Union: AU leaders will meet in Addis Ababa, Ethiopia, on Sunday for their annual summit. Crisis Group expert Elissa Jobson says institutional reform is once again on the agenda and offers a chance to start the process of strengthening the AU Peace and Security Council, the influence and importance of which has declined in recent years.
ecdpm - Weekly Compass 29 - 5 February 2018

ECDPM's weekly update on EU - Africa relations and international cooperation
This weekend, African leaders will gather in Addis Ababa for the 32nd summit of the African Union (AU), with forced displacement within Africa as the meeting's main theme.
This summit and its agenda provide the perfect backdrop for our Weekly Compass.
Egyptian President El-Sisi will be chairing his first AU summit. As always, the question on everyone's mind is whether leaders are really willing to develop truly continental policies, beyond national perspectives, along with an intercontinental approach with Europe. However, as we saw last week, on all this North Africa seems ambivalent. This week we examine why mixed messages from Europe might explain North Africa's lukewarm attitude.
Whether Egypt will choose to continue the energetic push for African Union reforms, which characterised Rwanda's Presidency, also remains to be seen. Kesa Pharatlhatlhe and Jan Vanheukelom have spent quite some time analysing the AU's finances. They discovered that behind the dry numbers lies a political story that reveals the scale of the changes needed in the hearts, minds and wallets of the main contributors.
It is fitting that the AU is focusing on forced displacement, as the EU will still be grappling with migration issues in 2019. The big question mark will be the European Parliament elections, as Anna Knoll tells us in the second contribution to our Challenges Paper blog series.
Read the blog
Crisis Group – The Week of 25 January – 1 February 2019

The Week of 25 January – 1 February 2019
ON OUR RADAR
Three conflict trends as seen by Crisis Group analysts

➤ Cameroon: Opposition leader Maurice Kamto and 200 members of his party, Cameroon Renaissance Movement (MRC), were arrested and detained this week. Crisis Group expert Richard Moncrieff says the country has crossed a dangerous new line in the restriction of public liberties, and the opposition's mounting frustration and anger could fuel further unrest on the streets.
➤ Philippines: Following the 21 January plebiscite endorsing the new Bangsamoro Autonomous region in Muslim Mindanao, Islamic State claimed responsibility for a cathedral bombing in Sulu province that killed at least 22 soldiers and civilians. Crisis Group expert Matt Wheeler says multiple actors have the capacity for such an attack and the bombing serves as a reminder that spoilers have haunted every major stride in the 40-year peace process.
➤ Iran: European powers began the formal process of registering the Special Purpose Vehicle (SPV), a financial mechanism aiming to preserve European trade with Iran in the face of unilateral U.S. sanctions. Crisis Group expert Ali Vaez says the SPV is a key component of Europe's efforts to preserve the 2015 nuclear deal, but it is neither a panacea nor likely to become fully operational upon its registration.
Nurmara - January 2019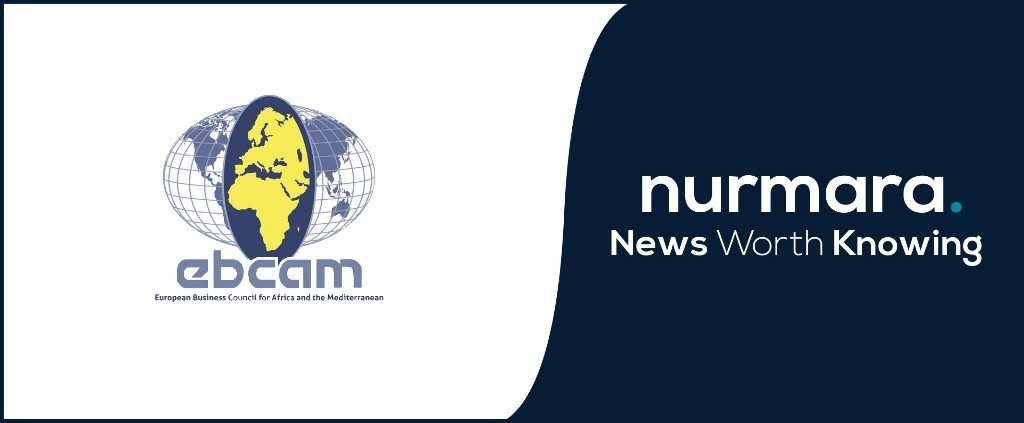 ecdpm - Weekly Compass 22 - 29 January 2018

ECDPM's weekly update on EU - Africa relations and international cooperation
Egypt will be the second North African country to chair the African Union this year, exactly ten years after Gaddafi's Libya. So much has happened since. Accordingly, also the relationship that 'Arab Africa' has with the rest of the continent and with the European Union has evolved in these years. To examine the shifting roles and priorities of North Africa and of the political actors that have influence in the region, we wrote two papers. The first one, published this week, looks at Europe-Africa relations from a North African viewpoint. Keen to keep the special rapport with the EU, while at the same time looking to increase their economic ties with Sub-Saharan Africa, North Africa does not seem too enthusiastic about the much-touted continent-to-continent approach.
For the European Union, these days North Africa has often been associated with migration, as the region is a key channel to Europe. As a follow-up to the publication of our Challenges Paper, now also available in French, we looked at those trends in Africa's migration policies that are likely to surface in the coming months.
Read the blog
Nouveau Cahier du CIAN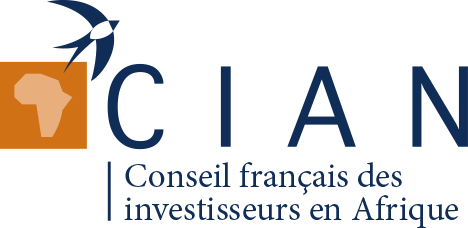 Paru aux éditions Eyrolles, le nouveau livre des Cahiers du CIAN, Les diasporas africaines. accélératrices des économies du continent, dresse un panorama inédit de ces diasporas et de leurs puissantes retombées sur le continent africain.
Alors que l'Afrique enregistre une croissance durable et bénéficie de sauts technologiques grâce au digital, les 3,5 millions de personnes que comptent les diasporas africaines de France se tournent de plus en plus vers le continent pour prendre part à cette dynamique.
Beaucoup de projets, d'initiatives entrepreneuriales ou associatives voient ainsi le jour, des fonds importants sont investis. Mais quel est l'effet réel pour le continent ?
En 2018, à l'initiative du CIAN, les journalistes Bénédicte Châtel et Anne Guillaume-Gentil ont enquêté pour mieux cerner la réalité économique des diasporas africaines de France, leurs motivations et aspirations ainsi que leur impact sur le continent.
« Sur le rôle des diasporas, nous vivons une prise de conscience et une évolution profonde et définitive des états d'esprits, estime Etienne Giros, président délégué du CIAN. Il reste à les transformer en réalités et réalisations pratiques, en faveur du développement de l'Afrique. Le secteur privé français, et le CIAN en particulier, est prêt y prendre sa part. Ce livre en est le témoignage. »
Crisis Group - The Week of 18 – 25 January 2019

The Week of 18 – 25 January 2019
ON OUR RADAR
Three conflict trends as seen by Crisis Group analysts

➤ Central African Republic: The government and fourteen armed groups began negotiations in Khartoum this week against a backdrop of lethal clashes and a worsening humanitarian situation. Crisis Group expert Richard Moncrieff says the main risk is less that the Khartoum talks fail to reach an accord than that its provisions are not enforced on the ground, as has been the case with many previous deals.
➤ Israel-Iran: Prime Minister Netanyahu claimed Israeli airstrikes hit Iranian military targets in Syria on Monday, one day after Israel intercepted a missile attack allegedly fired by Iranian forces. Crisis Group expert Ofer Zalzberg says Netanyahu hopes his rare admission of the daylight raid will signal to Iran that Israel's resolve has not diminished following President Trump's announcement to withdraw U.S. troops from Syria.
➤ South Sudan: Ugandan government forces deployed in South Sudan's restive Central Equatoria region last week amid a heavy military build-up from the South Sudanese government. Crisis Group expert Alan Boswell says hostilities are escalating between Juba and armed groups that remain outside of the peace deal, and signs suggest a new offensive has already commenced.
ecdpm - Weekly Compass 15 - 22 January 2018

ECDPM's weekly update on EU - Africa relations and international cooperation
In just over two months, the United Kingdom should withdraw from the European Union. Whether it is going to happen, and if so, how, is still completely unclear. Westminster is at a complete impasse and the saga continues. The 26 pages, known as the Political Declaration that accompanies the lengthy Withdrawal Agreement, is supposed to give an overview of what the relationship could look like in the future. But as things are so uncertain, should we simply assume that the Declaration is dead in the water? In their blog for the Brexit Institute, Emmanuel De Groof and Andrew Sherriff argue this would be a mistake, as the document still offers a good starting point for a range of options for future EU-UK cooperation.
And while Brexit might keep many in Europe awake at night, the worsening situation in Zimbabwe and the latest news coming out of the DRC with the contested election results, are certainly reasons for concern for all hoping to see a further push for reforms on the African continent. Surely, there will be a lot to talk about at today's EU-AU ministerial meeting in Brussels.
In the Challenges Paper that we published last week, the prospects for reforms played a prominent role. In the next months, we will do a series of videos and blog posts to keep it up to date. We start this week with a video interview with Mirjam Blaak, the Ugandan Ambassador to the EU and the Benelux. If you wish to join the discussions on the key moments for Africa-Europe relations in 2019, join us at the launch of the Challenges Paper, co-organised with the Finnish Permanent Representation, on 29 January in Brussels.
Read the blog