Crisis Group – The Week of 15 – 22 February 2019

The Week of 15 – 22 February 2019
ON OUR RADAR
Four conflict trends as seen by Crisis Group analysts

➤ India-Pakistan: A 14 February suicide attack by Pakistan-based militants in Indian-administered Kashmir killed more than 45 Indian soldiers. Crisis Group expert Laurel Miller says it is the worst terror attack in Kashmir for over three decades and could spark a sharp escalation in conflict between the nuclear-armed neighbours if India opts for even a limited retaliatory strike.
➤ Russia-Ukraine: The EU sanctioned eight Russians on Monday in connection with Moscow's 25 November use of force against Ukrainian naval vessels in waters off Crimea. Crisis Group expert Katharine Quinn-Judge says maritime tensions continue to simmer following this week's Russian live fire exercises south of the peninsula, which signal Moscow's preparedness to use force to defend its 2014 annexation.
➤ Sudan: Two months of anti-government street demonstrations continue to grip Sudan. Crisis Group expert Murithi Mutiga says the movement has kept up its momentum and participation has grown geographically and across socio-economic classes, leading to a stalemate between the government and protesters.
➤ Venezuela: President Maduro, who denies there is a humanitarian crisis, rejected aid from countries that recognise Juan Guaidó as president. Crisis Group expert Phil Gunson says armed forces have been ordered to block supplies at the border, and that there is little sign of the opposition realising its hopes that a moral dilemma will split the military and cause some to abandon the president.
ecdpm - Weekly Compass 12 - 19 February 2019

ECDPM's weekly update on EU - Africa relations and international cooperation
Controlled blackouts in South Africa are continuing this week, to ease the pressure on its national power grid. The broader puzzling question for the continent is why, while being endowed with a wealth of renewable and non-renewable energy sources, Africa suffers from a huge deficit of supply and distribution of energy. Addressing this issue was the logic behind the creation of a common grid and a cross-border market for 'pooling' electricity. Alfonso Medinilla, Bruce Byiers and Karim Karaki have looked at African power pools to highlight the advantages and obstacles for this type of arrangement.
Diverging national short-term priorities often trump regional commitments and cooperation. This has been a thread throughout most of our work on the political economy dynamics of regional integration in Africa. With Fabien Tondel's paper, we move from energy to livestock. But the message remains similar: despite the obvious advantages of tackling environmental, social and economic challenges at the regional level, we are still far away from a truly transnational approach.
Finally, San Bilal has looked at the European Fund for Sustainable Development ​Plus, one of the main pillars of the EU's next long-term budget proposals to attract private investment.
Read the blog
Crisis Group – The Week of 8 – 15 February 2019

The Week of 8 – 15 February 2019
ON OUR RADAR
Four conflict trends as seen by Crisis Group analysts

➤ South Sudan: A government offensive launched in mid-January in the Equatoria region against rebels who refused to sign the peace deal continues, displacing thousands who describe widespread brutality against civilians. Crisis Group expert Alan Boswell says the repressive counter-insurgency is marring the recent gains toward peace and risks driving rebel recruitment and an escalation of hostilities.
➤ Libya: The Libyan National Army (LNA) consolidated its control of the Al-Sharara oilfield in south-western Libya after local guards previously loyal to the Tripoli-based Government of National Accord (GNA) vowed to work under the LNA's authority. Crisis Group expert Claudia Gazzini says Haftar's increased military influence in the region could trigger a renewed power struggle with Tripoli-based authorities over the distribution of oil revenues.
➤ Cameroon: An uptick in separatist violence in Anglophone regions killed several dozen people since Saturday and targeted the convoy of the governor of the Southwest region. Crisis Group expert Richard Moncrieff says the flare-up is related to the 11th February "National Youth Day" celebrations and the ten-day lock-down imposed by some separatists.
➤ Iran: The U.S. co-hosted a Middle East conference in Warsaw on Wednesday and Thursday. It was promoted by Washington as a wide-ranging exchange on regional issues, says Crisis Group expert Ali Vaez, but participation and discussion largely focused on countering what the U.S. and its allies see as the threat posed by Iran.
ecdpm - Weekly Compass 5 - 12 February 2019

ECDPM's weekly update on EU - Africa relations and international cooperation
The 32nd African Union summit has just come to a close. Thus ended a busy two days with a packed agenda ranging from how to address funding gaps – a key issue for the Union which was spearheaded by outgoing AU chair Paul Kagame – to the progress on Agenda 2063 and the state of play of the African Continental Free Trade Area. The new chair, Egyptian president El-Sisi, has now officially taken over for 2019 and the decision was taken to have South Africa's Cyril Ramaphosa as chair in 2020.
As usual we are here to help you connect the dots. To give you a sense of the challenges surrounding the implementation of the African Continental Free Trade Area, Sean Woolfrey, Philomena Apiko and Kesa Pharatlhatlhe have looked at two countries in particular: Nigeria (which still has not signed it yet, but might do so soon) and South Africa (which did sign it but with some hesitation). These two countries are good examples of how different approaches and domestic priorities can and will influence the future of the agreement.
Also, following his paper on the finances of the African Union, Jan Vanheukelom wrote a blog looking at prospects of new AU chair El-Sisi being able and willing to carry on Kagame's legacy.
Finally, we are looking for two new colleagues to join our Economic and Agricultural Transformation team. The details are below. As ever, don't hesitate to share these vacancies in your networks.
Read the blog
Dance of the lions and dragons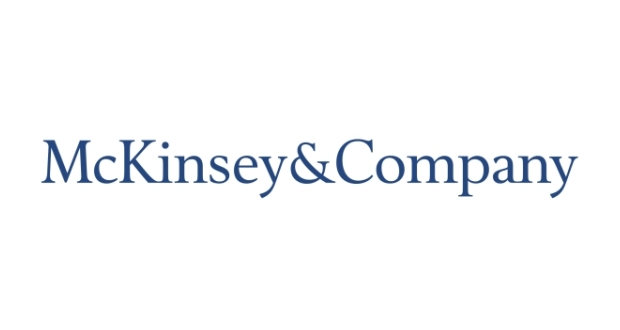 How are Africa and China engaging, and how will the partnership evolve?
Field interviews with more than 1,000 Chinese companies provide new insights into Africa–China business relationships.
High Representative/Vice-President Federica Mogherini to visit Horn of Africa

High Representative/Vice-President Federica Mogherini is travelling tomorrow on a landmark visit to countries in the Horn of Africa region from 9 to 13 February.
Federica Mogherini will begin her visit in Addis Ababa, Ethiopia where the African Union Summit is taking place and she will meet several Heads of State or Government in the margins. In Ethiopia she is due to meet President Shale Work Zwede and Prime Minister Dr Abiy Ahmed, among other members of the Government, to discuss further strengthening the EU-Ethiopia partnership. The High Representative/Vice-President will also visit EU funded projects supporting the International Organisation for Migration together with Director General Antonio Vitorino.
Continuing her visit in the Horn of Africa, Federica Mogherini will visit Kenya, where she is due to meet President Kenyatta and members of the Kenyan government. In Kenya, she will also launch a cross border programme, meet with representatives from the UN Habitat and UNEP, youth and civil society groups as well as inaugurating the new EU Delegation offices in Nairobi.
She will conclude her visit by travelling to Djibouti to meet President Ismail Omar Guelleh and other members of Government, as well as visiting Member States' military bases operating the EU's ATALANTA maritime security mission. Press points during the mission will be made available on EbS.
Crisis Group - The Week of 1 – 8 February 2019

The Week of 1 – 8 February 2019
ON OUR RADAR
Six conflict trends as seen by Crisis Group analysts

➤ Libya: The Libyan National Army (LNA), commanded by Khalifa Haftar, claimed it seized control of the big Al-Sharara oil field in Libya's south west, but local anti-Haftar forces continue attacks to dislodge it. Crisis Group expert Claudia Gazzini says the LNA's action risks provoking more widespread violent responses from anti-Haftar armed groups in western Libya and other non-Arab tribes in the south.
➤ Chad: French fighter jets on Sunday began a series of strikes on a convoy of armed rebels crossing from Libya into northern Chad. Crisis Group expert Richard Moncrieff says that while the rebel groups may have left Libya under pressure from General Haftar, they are unlikely to have launched this incursion without a plan for a sustained campaign in Chad.
➤ Afghanistan: A conference in Moscow on Tuesday brought together Taliban representatives and power-brokers from across the country. Crisis Group expert Borhan Osman says the Moscow meeting upsets the Afghan government by excluding it and giving the Taliban a high-profile platform, but it may have wedged open opportunities for more broadly representative intra-Afghan dialogue than has occurred to date.
➤ Central African Republic: The government and fourteen armed groups on Tuesday reached a peace agreement following talks in Sudan. Crisis Group expert Richard Moncrieff says many welcome the agreement, the eighth of its kind since the outbreak of conflict in 2012, but the challenge now is to avoid past pitfalls by ensuring implementation on the ground.
➤ Venezuela: A deadline set by the EU for President Maduro to announce elections expired on Sunday, prompting most European states to join the U.S.-led coalition that has recognised opposition leader Juan Guaidó as interim president. Crisis Group expert Phil Gunson says if their combined pressure fails to dislodge Maduro from power soon, the EU's recently announced international contact group could yet play a role in ensuring an orderly and negotiated transition.
➤ African Union: AU leaders will meet in Addis Ababa, Ethiopia, on Sunday for their annual summit. Crisis Group expert Elissa Jobson says institutional reform is once again on the agenda and offers a chance to start the process of strengthening the AU Peace and Security Council, the influence and importance of which has declined in recent years.
ecdpm - Weekly Compass 29 - 5 February 2018

ECDPM's weekly update on EU - Africa relations and international cooperation
This weekend, African leaders will gather in Addis Ababa for the 32nd summit of the African Union (AU), with forced displacement within Africa as the meeting's main theme.
This summit and its agenda provide the perfect backdrop for our Weekly Compass.
Egyptian President El-Sisi will be chairing his first AU summit. As always, the question on everyone's mind is whether leaders are really willing to develop truly continental policies, beyond national perspectives, along with an intercontinental approach with Europe. However, as we saw last week, on all this North Africa seems ambivalent. This week we examine why mixed messages from Europe might explain North Africa's lukewarm attitude.
Whether Egypt will choose to continue the energetic push for African Union reforms, which characterised Rwanda's Presidency, also remains to be seen. Kesa Pharatlhatlhe and Jan Vanheukelom have spent quite some time analysing the AU's finances. They discovered that behind the dry numbers lies a political story that reveals the scale of the changes needed in the hearts, minds and wallets of the main contributors.
It is fitting that the AU is focusing on forced displacement, as the EU will still be grappling with migration issues in 2019. The big question mark will be the European Parliament elections, as Anna Knoll tells us in the second contribution to our Challenges Paper blog series.
Read the blog
Crisis Group – The Week of 25 January – 1 February 2019

The Week of 25 January – 1 February 2019
ON OUR RADAR
Three conflict trends as seen by Crisis Group analysts

➤ Cameroon: Opposition leader Maurice Kamto and 200 members of his party, Cameroon Renaissance Movement (MRC), were arrested and detained this week. Crisis Group expert Richard Moncrieff says the country has crossed a dangerous new line in the restriction of public liberties, and the opposition's mounting frustration and anger could fuel further unrest on the streets.
➤ Philippines: Following the 21 January plebiscite endorsing the new Bangsamoro Autonomous region in Muslim Mindanao, Islamic State claimed responsibility for a cathedral bombing in Sulu province that killed at least 22 soldiers and civilians. Crisis Group expert Matt Wheeler says multiple actors have the capacity for such an attack and the bombing serves as a reminder that spoilers have haunted every major stride in the 40-year peace process.
➤ Iran: European powers began the formal process of registering the Special Purpose Vehicle (SPV), a financial mechanism aiming to preserve European trade with Iran in the face of unilateral U.S. sanctions. Crisis Group expert Ali Vaez says the SPV is a key component of Europe's efforts to preserve the 2015 nuclear deal, but it is neither a panacea nor likely to become fully operational upon its registration.
Nurmara - January 2019