Crisis Group – The Week of 22 – 29 March 2019

ON OUR RADAR
Three conflict trends as seen by Crisis Group analysts

➤ Mali: In an attack on the village of Ogossagou, an ethnic armed group killed at least 157 people on Saturday, the latest episode of ethnic-based violence motivated by tensions over land and anxiety over jihadist groups. Crisis Group expert Jean-Hervé Jezequel says violence affects all communities but the pace, scale and locations of massacres specifically targeting the Peul community are increasing.

➤ Israel/Palestine: Following a violent flare-up triggered by rocket fire from Gaza into Israel, a tentative calm appeared to take hold on Wednesday following mediation efforts by Egyptian and UN delegations. Crisis Group expert Tareq Baconi says that while neither side desires all-out war, the fragile ceasefire is set to come under additional strain as Palestinians prepare to mark the one year anniversary of the "Great March of Return" on 30 March and the "Nakba" on 15 May.

➤ Yemen: Saudi Arabia's military intervention in Yemen entered its fifth year on Tuesday. Crisis Group expert Peter Salisbury says that optimism in the UN-brokered Stockholm Agreement has faded since December and if parties fail to implement it soon, particularly in Hodeida, we may see a dramatic escalation in violence and the prospects for peace significantly delayed.
Crisis Group – The Week of 15 – 22 March 2019

ON OUR RADAR
Four conflict trends as seen by Crisis Group analysts

➤ Algeria: Deputy Prime Minister Ramtane Lamamra embarked on a foreign tour this week, announcing in Moscow that the date of new presidential elections will be determined during an inclusive national conference. Crisis Group expert Michaël Ayari says much now depends on protesters' determination to demand Bouteflika's departure, whether opposition groups propose viable alternatives to the plan and whether the army chief of staff Gaid Salah will directly intervene in politics.

➤ Kazakhstan: Long-time President Nursultan Nazarbayev announced his resignation on Tuesday after nearly 30 years in office, handing power to regime veteran Kassym-Jomart Tokayev. Crisis Group expert Olga Oliker says it is almost certain that Nazarbayev and his inner circle have had this planned for some time and are implementing their own version of a managed transition.

➤ Israel/Palestine: President Trump on Thursday called for U.S. recognition of Israel's sovereignty over the Golan Heights, a region captured from Syria in 1967 and formally annexed in 1981. Crisis Group expert Ofer Zalzberg says formal U.S. recognition is an ominous step that could lay the ground for recognition of future Israeli annexation of the West Bank or parts of it.

➤ Ukraine-Russia: Moscow on Monday marked the five-year anniversary of its annexation of Crimea and announced plans to deploy strategic bombers to the Black Sea peninsula. Crisis Group expert Anna Arutunyan says Moscow is committed to treating the annexation of Crimea as a fait accompli and described its deployment of strategic bombers as a response to the U.S. Aegis Ashore missile defence system in Romania.
Nurmara - March 2019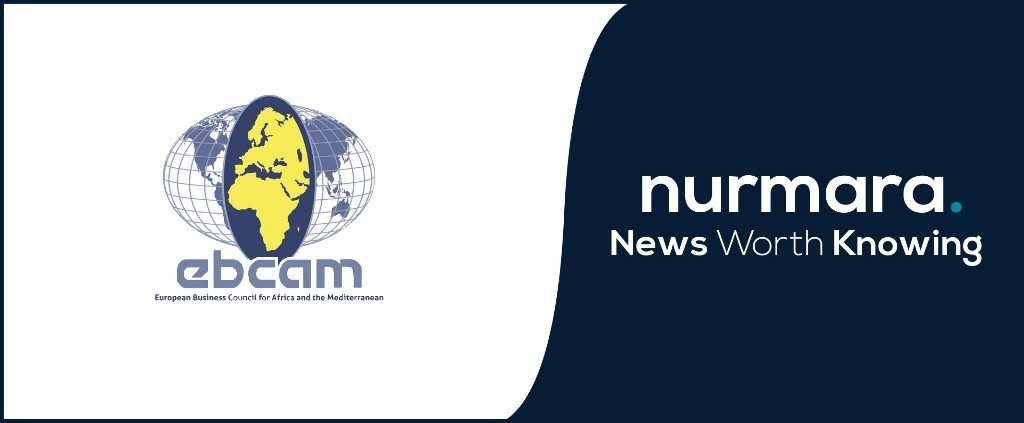 Crisis Group – The Week of 8 – 15 March 2019

ON OUR RADAR
Four conflict trends as seen by Crisis Group analysts

➤ Venezuela: The U.S. said on Tuesday it will withdraw its few remaining diplomats, and announced forthcoming new sanctions, as blackouts continue to affect millions. Crisis Group expert Phil Gunson does not believe the embassy closure augurs imminent military intervention, though it ratchets up tensions. He says the power cuts show ordinary Venezuelans what is in store as the crisis drags on.

➤ Algeria: Facing a groundswell of popular opposition, President Abdelaziz Bouteflika on Tuesday renounced his intent to serve another term and postponed elections scheduled for 18 April. Crisis Group expert Michael Ayari says this represents mixed news for protesters: they forced Bouteflika to abandon a bid for a fifth term but by default may now have him for an indefinite fourth one.

➤ Libya: A recent offensive has consolidated the Libyan National Army's (LNA) control over much of the south west, including its oilfields. Crisis Group expert Claudia Gazzini says the LNA, led by Field Marshal Khalifa Haftar, has not given up on advancing militarily into western Libya. Efforts are ongoing, however, to negotiate a political compromise with Tripoli authorities.

➤ Afghanistan: The U.S. and Taliban ended sixteen days of talks on Tuesday, with both sides reporting progress and promising to meet again soon. Crisis Group expert Laurel Miller says the talks helped each side understand the other's positions. At the same time, divergence between the U.S. and Afghan government – signified by the Afghan national security adviser's harsh remarks in Washington on Thursday – could hamper the peace process.
West Africa Brief

West Africa Brief
6 - 28 February 2019| PDF
▶ Fespaco turns 50
▶ Beating famine in the Sahel
▶ Senegal: Macky Sall wins re-election
▶ Nigeria: President Buhari wins second term
▶ Must read: Suffering in silence
▶ Must read: Contemporary civil-military relations in the Sahel
▶ Opinion: In the Sahel, the vacuum left by the state is fanning the flames of terrorism
▶ Who's who: Aishatu Binani, senator of Adamawa Central
▶ Maps & Facts: Voter turnout in West Africa
ecdpm - Weekly Compass 5 - 12 March 2018

ECDPM's weekly update on EU - Africa relations and international cooperation
The need for more effective integration of development and humanitarian areas of work is all the more important when governments are devising policies to tackle forced displacement. This was one of the key findings of the team of experts – two of them from ECDPM – selected by the Finnish foreign ministry to evaluate the coherence between the country's development policy and the objective of dealing with forced displacement.
Meanwhile, the head of ECDPM's team working on agricultural transformation, Francesco Rampa, tells us in a video interview about his role as a member of the Task Force Rural Africa. This was a major opportunity to feed into and shape the policy of the European Commission on strengthening the partnership between Europe and the food and farming sector in Africa.
One of the findings highlighted by the task force is the need for a proper territorial development strategy. Clearly, a truly regional approach in handling essential resources is necessary. Ahead of Water Day, on 22 March, we have looked at Mali's ambivalent attitudes towards the regional river basin organisations, as it tries to reconcile its national and regional interests in the management of the resource that is becoming scarcer every day: water.
Crisis Group – The Week of 1 – 8 March 2019

ON OUR RADAR
Four conflict trends as seen by Crisis Group analysts

➤ Algeria: Tens of thousands of people have staged daily protests across Algeria to oppose President Bouteflika's decision to run for a fifth term. Crisis Group expert Michaël Ayari says the scale of the demonstrations, which have so far been largely peaceful, have not been witnessed in Algeria for decades and could mark a political turning point.

➤ Israel/Palestine: Tensions over Jerusalem's Holy Esplanade continue after the Islamic Waqf rejected Israel's ultimatum to close the Bab al-Rahma building, reopened for the first time since Israel sealed it in 2003. Crisis Group expert Ofer Zalzberg says the highly symbolic dispute puts significant strain on Israel's relations with Jordan, the site's Muslim custodian, perilously harming the popularity of their peace agreement.

➤ Venezuela: Opposition leader Juan Guaidó returned to Venezuela on Monday after a tour of South American capitals where he was received as interim president of the country. Crisis Group expert Phil Gunson says the government of Nicolás Maduro, which had threatened him with prosecution upon his arrival but has so far taken no action, must now decide how to respond to Guaidó's threat to call a series of public sector strikes.

➤ Zimbabwe: On Monday, the U.S. opted to extend sanctions on Zimbabwe by one year. Crisis Group expert Piers Pigou says in the context of current U.S. political dynamics and the recent violent repression evident in the Zimbabwean state, it would have been difficult for Harare to prevent these measures from being rolled over as they have been for the last fifteen years.
ecdpm - Weekly Compass 26 - 5 March 2019

ECDPM's weekly update on EU - Africa relations and international cooperation
People with radically different working methods and approaches can be strange bedfellows but often make a great couple. Conversely, having shared priorities and declared common goals should make it easier to listen to each other. But this is not always as straightforward as it seems.
Our latest Great Insights magazine, with Jeske van Seters and Poorva Karkare as guest editors, is entirely devoted to the relationship between civil society organisations and business, and how their partnerships can help implement the 2030 Sustainable Development Agenda. Despite some obvious differences and challenges, our contributors provide a multifaceted picture of this collaboration, offering many lessons from concrete examples.
Who should instead be totally on the same page are young people and governments when it comes to climate change. But, as you could clearly see in the eyes of 16-year-old Swedish climate activist Greta Thunberg after her meeting with European Commission president Juncker, there is a frustrating divide between the rhetoric of European and African politicians, and the demands of young people on both continents worried about their future.
And then there are those who have always ignored each other but that are now finding reasons to work together. The European Think Tanks Group looked at how food producers, retailers and consumers are starting to engage more and more with urban planners to find ways to feed rapidly-growing cities in a sustainable manner.
Read the blog
Crisis Group – The Week of 22 February – 1 March 2019

West Africa Brief

West Africa Brief
16 January - 5 February 2019| PDF
Niger transfers G5 Sahel presidency to Burkina Faso

UK's new Joint Sahel Department

International conference on the emergence of Africa

Ghana: Year of return for African diaspora

Gold at the crossroads

What a Waste 2.0

The war against schools in the Sahel

Ibrahim Coulibaly, ROPPA president

West Africa's growth prospects remain strong